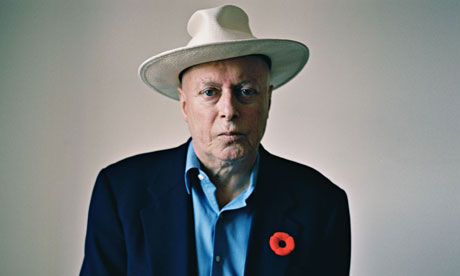 It is with sadness, though not an unexpected one, to report that one of the greatest polemicists of our day, the ever controversial, every-annoying, utterly brilliant Christopher Hitchens has died.
I came into contact with Hitchens' writing about ten years ago, a bit after 9/11. Before then, I had dismissed him offhand as just another pathetic atheist after his utterly repugnant comments regarding Blessed Mother Teresa (irony of ironies, the next post ties the two together one last time). The horribly acidic taste of his grotesque atheism never really left my mind until the root causes of his disposition were exposed by the man himself in candid interviews and his autobiography, Hitch-22, a book truly worth reading. That topic is for another day.
It was his political discourses that interested me more, as he had started his political life as a Trotskyite who finally grew up by the time 9/11 occurred. His former cronies never quite forgave him for such a change of heart. Delusional liars rarely do accept it when one of their own wakes up to reality. There will be many comments, many articles, many news bites and obituaries you will find on the great Hitch today. Read them, but read ALL of them, not just by the writers you like. He was a multi-faceted writer, and probably one of the most interesting commentators of the last thirty years.
May you rest well, Hitch, and because so many of us prayed for your benefit, may God hear our prayers and show you mercy.